FFM-I Fish Filleting Machine
Brand : POWERTECH
Product origin : Nantong City, Jiangsu Province, China
Delivery time : 90 days after receiving of prepayment
Technical Parameters for 1 Unit
Power: 2.2kw   Voltage: 380v   Weight: 1035kg
Capacity: 24-36 pcs/min       Material Size: 20-40cm
Water Consumption: 20-25 L/min    Dimension: 3890x1150x1550mm
Most of the aquatic products processing enterprises still use primitive methods of manual work to fillet fish. By this method, it can only fillet one side of the fish at a time, and should turn the whole fish upside down to separate the fillet from both sides of the vertebra. This method greatly limited the filleting speed, with low efficiency, high labor intensity, and time-consuming. The end products are easy to be polluted, which reduced the economic benefits of enterprises.

FFM-I fish filleting machine is a kind of fish filleting and cutting equipment which enables mass and fast double-sided filleting for fish, which not only improves efficiency, but also reduces pollution, and is convenience for further processing.
The advantages of filleting by machine:
Compared with Traditional Manual Filleting:
1. Same effect by machine filleting, and avoid inconsistent effect by manual boning.
2. With high level of automation, advanced technology, easy to operation, it improves production efficiency and greatly reduces production costs.
3. Machine processing reduces the contact between human and fish, which shortens processing time, reduces bacterial breeding, and guarantees good quality.
4. The associated equipments with reasonable and compact configuration, occupy small land and save a lot of plants.
5. The machines can be turned on according to the production demand, which facilitates production schedule arrangement flexibly.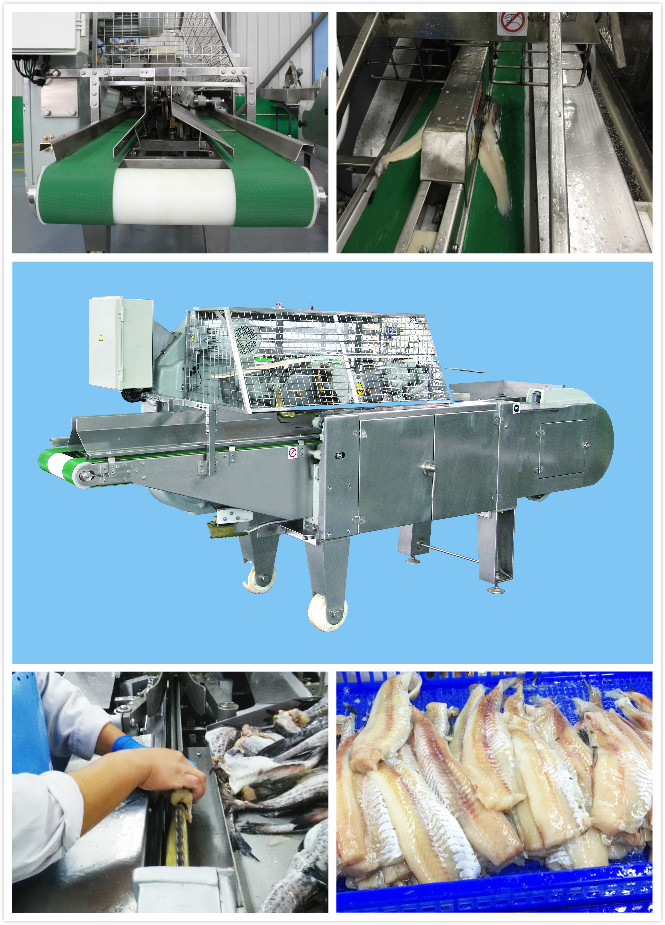 Please feel free to give your inquiry in the form below. We will reply you in 24 hours.